Lou Bradley is set to launch her new album, The Other Side , with a run of shows during the upcoming Tamworth Country Music Festival.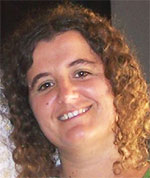 The album, to be released to iTunes on January 17, is described as "a perfect way" of kicking off her time at the biggest country music festival in the Southern Hemisphere next month.
From her debut release in 2007, through to various festival appearances alongside many artists, Lou has been working hard on what has become her highly-anticipated third studio album. The Other Side was co-produced by Lou with Anthony Lycenko who has also worked for artists like Busby Marou and Pete Murray.