Aussie country superstar Lee Kernaghan will again star in a giant free concert in Country Music Capital on the main Friday of the 2014 Toyota Country Music Festival Tamworth.
Toyota's Concert for Rural Australia will kick off following the staging of the grand final of Toyota Star Maker.
Lee has earned his place as one of Australia's leading contemporary music artists.
He has dominated the charts with 11 successive hit albums spawning 31 number one hit singles.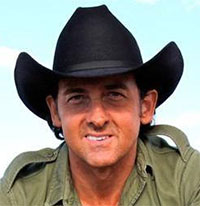 Following his Star Maker win in 1982, Lee has made a huge impact on country music in Australia.
To many people, he represents the spirit and values of contemporary rural Australia.
And it is these values he brings to Toyota's annual Concert for Rural Australia in Tamworth.
Lee released his 10th studio album, Beautiful Noise , last year, an album described as one with "

a giant beating country heart and an innovative approach to music production".